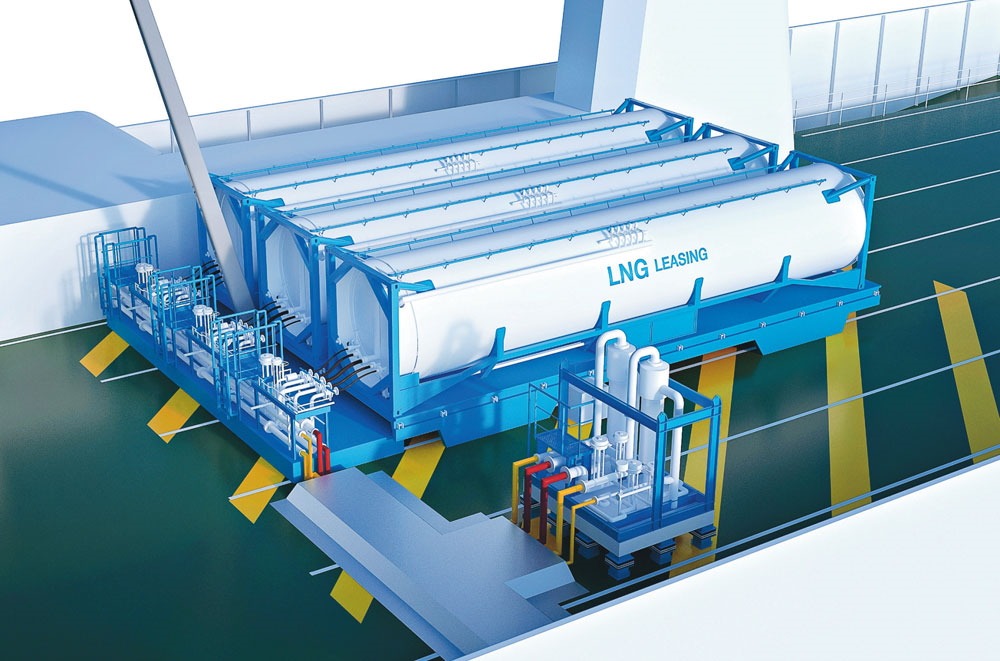 SMALL SCALE LNG TRANSPORTATION AND REGASIFICATION
Patented LNG Containers allow the use of existing global infrastructure for handling of ordinary shipping containers in the new and booming LNG energy distribution market. This solution is considerably more cost-efficient than current high-pressure LNG containers.
Considerably more cost-efficient LNG containers and their ability to utilize existing handling equipment in harbours, at sea on ordinary container vessels and for land transport for container trucks are bringing about a new dawn for environmentally friendly energy. The usage of LNG no longer requires extremely expensive purpose-built vessels and large special storage solutions. Thanks to the modularity and scalability of orders, transportation, storage and distribution, LNG is now accessible to a much larger customer group. Thanks to its direct gas outlet, the unit is easy to plug in to the consumer's gas system.
World's largest cargo capacity in its class | Low weight | Long holding time
Fast loading even with warm tanks | Remote monitored and controlled unit
Designed for mass production